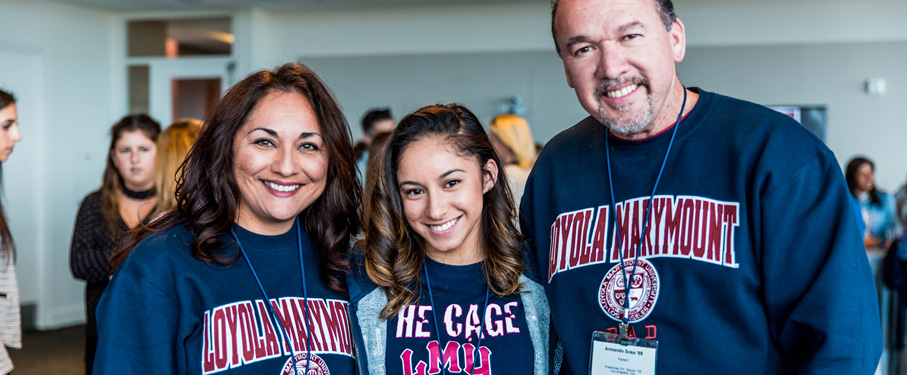 ‌To help Loyola Marymount University parents prepare for the upcoming academic year, LMU's Parent and Family Programs has synthesized important information, dates and deadlines into the following checklists for Spring 2020:
February: Summer Financial Aid application available

Complete the Summer Financial Aid Application if attending LMU Summer School or applying for LMU Summer Work Study in Summer 2020. The application will be available in the Forms section of the Financial Aid website.

February 7: Last day for 50% refund

Visit the Student Accounts website or call 310.338.2711 to learn more about the budget worksheet, refunds, to access the Student Account Center and important dates and deadlines.

February 28 - March 1: Family Weekend 2020

Family Weekend is an opportunity for families of all class years to personally experience the academic, service and social values their Lions experience daily at LMU. Parents, grandparents, siblings and other family members are invited to join their LMU student and other families for Family Weekend 2020. Register using this link beginning December 19!

March 1: Mid-term deficiencies emailed to students

Professors have the option to use the mid-term deficiency as a tool to let students know they may be at risk of failing the class and to encourage students to speak with their faculty. The mid-term deficiency will be sent directly to the student via their Lion email account and will also be posted on their PROWL account.

March 2: FAFSA Application Priority Deadline Date

This is the priority deadline to submit the FAFSA application for continuing student financial aid for the 2020-2021 academic year.

March 9-13: University Holiday - Spring Break

No classes during Spring Break.

March 13: Last day for 25% refund

Visit the Student Accounts website or call 310.338.2711 to learn more about the budget calculator, refunds and Important Dates and Deadlines.

March 20: Last day to withdraw from a class

This is the last day students can withdraw from a class. Before withdrawing from a class, students are recommended to first consult with their professor and their academic advisor.

March 31: University Holiday - Cesar Chavez Day

No classes in session in observance of Cesar Chavez Day.

April: Fall 2020 registration begins for students

Fall registration will begin early to mid-April. Each student is assigned a registration date and time. Students can find their registration date and time via PROWL.

April 8-10: University Holiday - Easter Holidays

No classes in session in observance of the Easter Holidays.

May 1: Last day of classes

By this day, students should know their Final Exam Schedule and contact their professors with any questions.

May 4-8: Final exams / Move Out

Students should consult the Final Exam Schedule to plan when they will be leaving their residence hall for the summer break.

All students living on campus are asked to plan leaving their residence hall within 24 hours of their last final exam. If a student is unable to leave after the 24 hour period, they are encouraged to meet with their Resident Director (RD) to make accommodations.

May 14: Spring Semester Grades

Spring semester grades will start posting to your student's PROWL account.